At the wave's most deadly point, March 8, 401 lives were lost.
Still, the extended box-checking exercise before the flight did make me wonder if many would pass on Bali's idyllic beaches for now, to find easier, less bureaucratic comfort elsewhere, such as Fiji.
This was the first flight by an Australian airline back to Bali; Indonesian carrier Garuda flew the route a couple of weeks ago.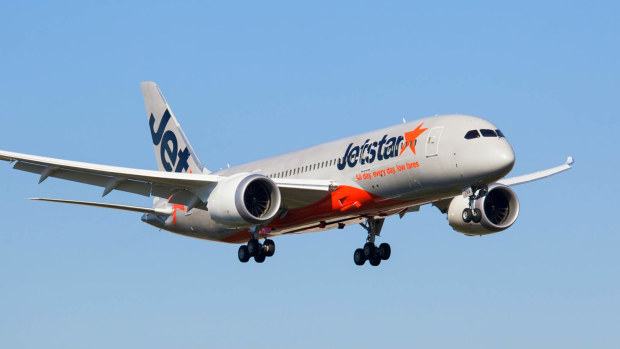 The Jetstar flight was about three-quarters full, with 260-odd passengers aboard the 314-seat, twin-aisle Jetstar Boeing 787 Dreamliner. Some were influencers, others were traditional print and television media, most were Bali-mad travellers keen for a hit after two years of withdrawal. The fact Jetstar had offered a snap promotion of $99 one-way fares helped fill up the plane.
But the bottleneck at Melbourne Airport's check-in counters was a product of the fact that none of us – neither media nor holidaymakers – had correctly completed our documentation.
"This is going to take me ages," muttered one traveller, realising they had forgotten to register for Indonesia's mandatory check-in app.
Said forms are a 20-minute process from start to finish. You need to confirm your vaccination status via a variety of PDFs, and confirm your flight number and arrival and departure dates.
It is a relief when you are done, yet it is only step two of the process.
Forgotten paperwork
The next steps include making sure you have secured your international vaccine passport via Medicare; you also have to provide proof that you have at least three nights of accommodation booked. And you need proof of travel insurance with at least $US25,000 ($34,456) of COVID-19 medical costs covered.
I waded through the sea of orange Jetstar staff to the front of the queue. The check-in clerk remarked that of the five people he had served that day, none could check in seamlessly because each had forgotten a step along the way.
I was the sixth, thanks to an incomplete Customs form. Luckily, it took two minutes to fill out. Still, the clerk was not hopeful Jetstar could stimulate enough demand to fill future flights until Indonesia's most onerous restrictions were eased.
Even Jetstar chief executive Gareth Evans admitted the mountains of paperwork were a key deterrent.
"Any restrictions are some sort of inhibitor, and we've definitely seen that," he said. "We've also seen in other markets restrictions being eased further and demand comes on even more.
"We were 85 services a week to Bali, we are only starting with three [a week] here, so we expect demand to build from here as people get to know the flights are operating, and as restrictions ease further."
Jetstar's flights to Bali are taking off from Melbourne only at the moment. But Mr Evans plans to expand to Sydney and Perth flights over the next couple of months. Virgin Australia is scheduled to start flights to Bali from June.
It is hard to see how Indonesia's critical and once-vibrant tourism industry can return to its pre-pandemic heights with these restrictions in place.
In 2017, the sector contributed 4.1 per cent of GDP and employed 12.7 million – it was growing quicker than the broader economy, powered largely by Australian tourists who made up 9.7 per cent of all international arrivals.
Given Jetstar is the largest international carrier into Bali and the first Australian airline to return to the island, the Balinese people are overjoyed this day has finally come. Jetstar's research shows Bali still ranks as the No.1 one international destination people want to fly to post-COVID-19.
Once on the plane, we were delayed by more than an hour on the tarmac. It was not hard to guess the reason: a passenger had not filled out their paperwork correctly.
It was a bigger pain for the hundreds of passengers back in economy. Up in the pointy end, the sparkling wine was keeping the mood upbeat.
The trip to Bali was pleasant enough and the welcome was fantastic – although the bottlenecks at Melbourne persisted in Denpasar.
It took about 1½ to two hours to fight my way through hotel checks, PCR testing, visa and immigration (all separate lines, each line made worse by the fullness of the flight over).
By the time I finally got to my bags, security had removed them from the carousel due to the delays with all the various arrival checks.
On to my (hopefully brief) isolation period. I'm not too uncomfortable in the Westin Nusa Dua. But as I watch the sunset over the beach, still the question lingers: Will all this red tape be too much for your average holidaymaker?
The writer travelled as a guest of Jetstar.
https://www.afr.com/life-and-luxury/travel/i-just-flew-melbourne-to-bali-here-s-what-you-need-to-know-20220313-p5a46a