(10 Feb 2022)
 Pertamina, an Indonesian state-owned oil and
natural gas corporation, has signed an agreement with Dorna Sports
for the title sponsorship of the Grand Prix of Indonesia.
From this year until at least 2024, the official
name of the event will be the Pertamina Grand Prix of Indonesia.
After more than two decades, the FIM MotoGP World
Championship returns to Indonesia in 2022 at the Pertamina
Mandalika Circuit, a stunning brand new development on the island
of Lombok.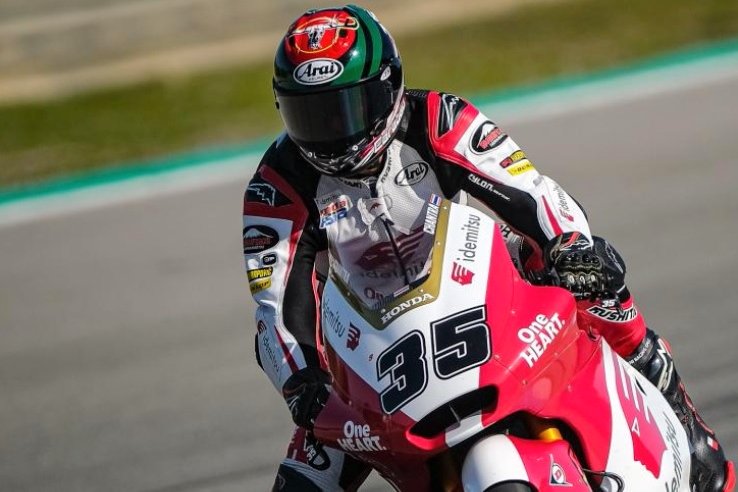 Somkiat Chantra. Picture: MotoGP
This new title sponsorship agreement strengthens
both Pertamina and Indonesia's presence in the sport further, in
addition to sponsorship of the Pertamina Mandalika SAG Team in the
Moto2 World Championship and the brand new Mandalika venue itself.
Brahmantya Satyamurti Poerwadi, Corporate
Secretary of Pertamina Group, said, "By bringing
MotoGP to the Pertamina Mandalika Circuit for the Pertamina Grand
Prix of Indonesia, we'd like to show to the world that Indonesia
is listed among the countries with huge motorsports fans. This
event also aligns with Pertamina's products and services, opens up
new opportunities in global-scale business developments and
supports national economic growth."
Marc Saurina, Senior Director of Global
Partnerships at Dorna Sports, added, "We are delighted to welcome Pertamina as the title sponsor of the Grand Prix of Indonesia,
with three events already confirmed as this new partnership
begins. As title sponsor of the new Mandalika venue and thereby a
presence in the Moto2 World Championship already, Pertamina's
commitment to motorcycle racing was already proven and this new
agreement only serves to strengthen the relationship further. It's
fantastic news for Indonesia, MotoGP and for the event. After more
than 20 years away, we cannot wait to return to Indonesia and
enjoy the pure passion the country has for our sport."
https://www.travelnewsasia.com/news22/102-MotoGPIndonesia.shtml