As spring brings with it the kickoff of the 2022 river cruising season, AmaWaterways co-founder Kristin Karst outlined a number of travel trends the line has noticed, many the result of preferences brought about by the Covid pandemic. And some of them may have more staying power than mere trends, becoming industry standards.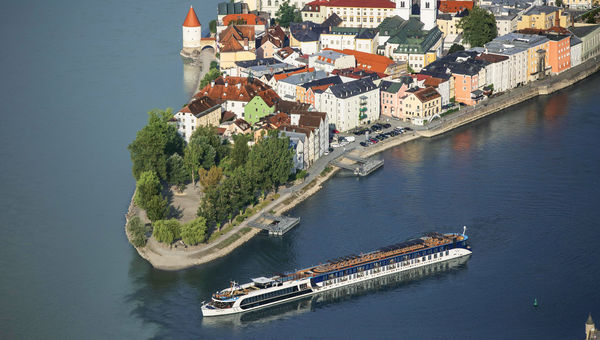 The AmaPrima in Passau Germany.
Longer stays in destinations have grown in popularity over the past year, whether for an extended land tour or boarding one river cruise after another, Karst said. Demand has risen for those wanting to explore destinations in greater depth and in ways that go beyond what's offered in a single river cruise, which may typically only spend a day in a port of call.
"Travelers have an increased sense of urgency and need to catch up for lost time," said Karst, who spoke of how AmaWaterways' guests are maximizing their voyages by combining back-to-back cruises through Europe or adding pre- or post-cruise land packages.
"Lesser-known destinations like Bellagio, the 'Pearl of Lake Como,' with subtropical climates amid snow-capped mountains, and Transylvania, Romania, home to the legendary tales of Dracula's castle, are in big demand," Karst said.
• Related: River cruising 2022: a preview
The rise in extended destination stays makes even more sense when it comes to slower travel, another top trend among river cruisers, considering how people have refocused their travel desires in light of the pandemic. Taking the time to really get in touch with a destination's surroundings, cultural atmosphere and local cuisine at a traveler's own pace is a different kind of vibe on a whole new level.
"Travelers are being drawn to trips that offer an unhurried pace with authentic experiences in less-crowded destinations and a true immersion in a region's culture and gastronomy," Karst said. One of AmaWaterway's new itineraries, Impressions of the Seine & Paris, was specifically designed to allow a more leisurely pace to explore the rolling countryside and rich cuisine of Normandy with an optional three-night extension into St.-Malo in France's Brittany region.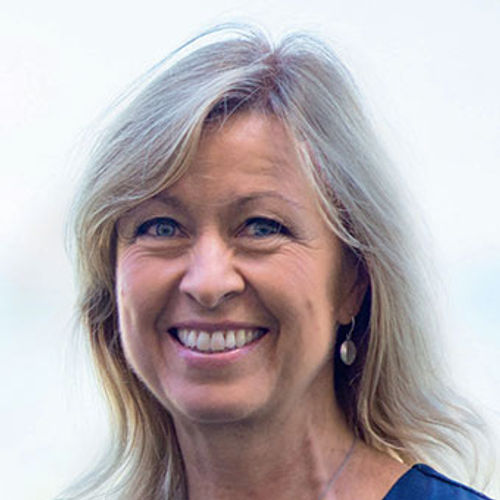 Kristin Karst
Smart travel, or the interest travelers have in educational opportunities during their trips, is high up on the list of travel trends this year, according to AmaWaterways.
"Whether it's gardening, history, wine appreciation, painting, music, genealogy or learning a new language, new hobbies and interests were developed during the pandemic, and now many people are planning holidays to further explore these subjects," Karst said.
As social media and the internet have inspired a greater sense of a global community, regenerative travel is another place where the travel industry has seen a rise in demand. Travelers want to put their money into the pockets of the communities and businesses on their trips, and they want to travel responsibly by making sustainability a priority.
• Related: Service shines on AmaWaterways, Avalon sailings
"Now more than ever, travelers are actively seeking ways to give back to destinations by contributing to local economies and choosing sustainable ways to explore the world," Karst said.
"Working closely with its destination partners, AmaWaterways has developed hosted events to support local economies and allow guests to mingle with the community and contribute directly to the recovery of the destinations we visit. We also received the Green Award certification for its entire European fleet in 2020, ensuring an environmentally conscious experience for all."
https://www.travelweekly.com/River-Cruising/Insights/Trends-in-river-cruising-for-2022